Hi, my name is Tina & I will pretty much eat anything.
Try me.
If you follow me on Instagram (@TinaRange) you might have seen my story yesterday.
Spoiler Alert* - I ate a bug.
If I seem to not give a flying F that I just put a cricket into my mouth, it's probably because I've done it before.
BEHOLD this super cringy video of 16-year-old Tina!! At least, I think I'm 16 here. Shout out to that video quality... yikes.
Apparently, I was just as dumb in high school as I am now. This time however, I was at my friend Taylor's house. The cricket was supposed to be food for her little sister's pet lizard. I caught it in the cage. Put it in the freezer. Then baked it in the over with some butter and salt.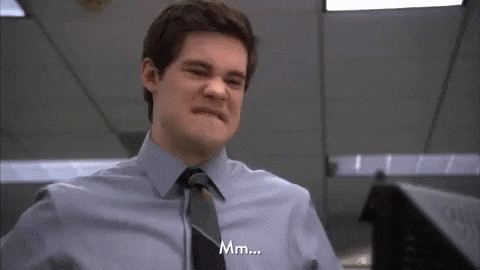 WARNING: If you don't like see food - look away
So. This is a thing.
First of all, I want to thank God that I didn't peak in high school. I also want to thank my friend Taylor for filming this & her sister's lizard, Gizmo, for letting me steal some of his dinner.
I will most likely do this again at some point. I feel like a should switch up my bug tho. Tweet me.