***Disclaimer... I am a FULL believer in the fact that Valentine's Day is more like Hallmark Greeting Card Day. Totally a crappy holiday for people expecting the world on a day like today and for single people to feel so left out. You should love your significant other EVERY day of the year, not just one special day.
That brings me to #1 Finland... these people know how to LIVE LIFE. Above are the people of Finland. They like to go skinny dipping AND they don't celebrate Valentine's Day like us here in America. In Finland, Valentine's Day is called Ystävänpäivä, which translates into "Friendship Day." It's more about celebrating friendship than romance. I LIKE IT!
#2 This is just ridiculous... BUT... 53% of women say they who would end their relationship if they didn't get something for Valentine's Day. END A RELATIONSHIP!?!?! That's when I say we've gone TOO far with this holiday.
#3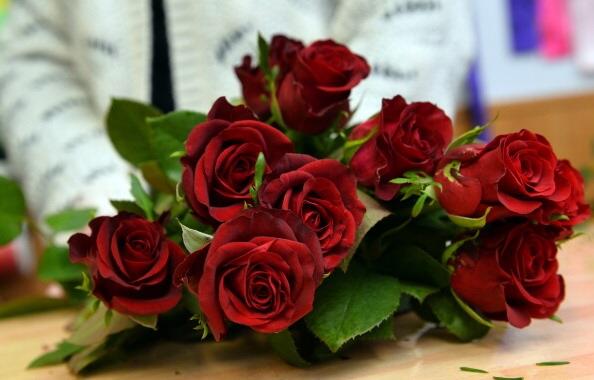 The % for Women who buy flowers on Valentine's Day is interestingly HIGH. Society would make you think that the guy 100% of the time buys flowers on a day like Valentine's Day but that just isn't true. Time's have changed and it's 2018. 73% of people who buy flowers for Valentine's Day are men; only 27% are women.
#4 Uhh... WHY!?!??! 43% of Millennials say Valentine's Day is their top day to propose or be proposed to. Don't you want to be proposed to on a RANDOM day. Isn't it just so cliche to propose to someone on Valentine's Day!? Can't just just throw a dart at a calendar and find a day!? Like, April 19th, 2018 that sounds random, and good... oh, and she won't be expecting it on April 19th as opposed to popping the question at your Valentine's Day dinner. SMH
#5 So what does 43% of Millenials equal in terms of how many couples actually will get engaged today on Valentine's Day!? 6 million. 6 MILLION couples are likely to get engaged today. How special :)
I hope you have a great Hallmark Holiday errr, Valentine's Day. #ILoveYou
Source: Bustle (and others)