Are You Kidding Me? The Rudest Things People Have Said To Pregnant Women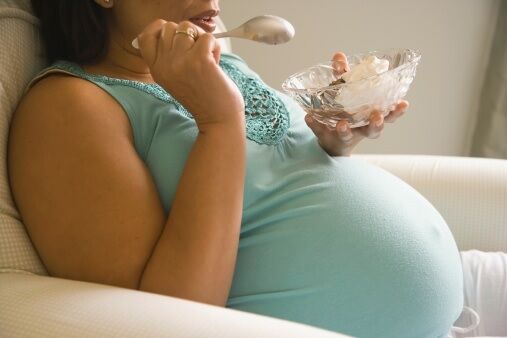 A group of mothers went on the parenting forum Mumset to share the most rude and inappropriate comments they were subjected to during their pregnancy, and we bet most moms out there can relate.
Rude comments include:
"From my mother-in-law on being told the baby was moving around much more than DS did at the first scan, 'Oh, well that's because its all so stretched out and the baby has so much more room.'"
"Wow, you are HUGE. Have you got triplets in there?"
"'Oooh Bella, you're the same size front on as you are sideways' hmm not entirely sure what that meant but I didn't feel particularly flattered."
"From a man who was a visitor in my work environment and I had met 30 seconds earlier – 'Oh you're pregnant? Well make sure you don't have a vaginal birth or your husband will leave you - with good reason!'"
"I've never been able to look at my wife the same since she made me attend the birth of our child. She was so undignified and just frankly it's disgusting I had to see her like that."
"If you don't breastfeed you're just choosing to poison your child."
"When I announced to my boss, she asked if we had planned it and if we were happy..."
"After I got pregnant soon after starting a new job, one of my bosses said 'you deserve to be shot.'"
"'God you're huge.... in a good way of course.' How could that possibly be meant in a good way?!"
More from

The Dave Ryan Show
Want to know more about The Dave Ryan Show? Get their official bio, social pages and articles on 101.3 KDWB!
Read more