New Instagram Feature Will Drain Your Bank Account
Hello, my name is Tina & I love to online shop.
Hi Tina.
As of today, Instagram users in the US can purchase items directly on Instagram's app from over 20 different brands, including Zara & H&M (a.k.a half my wardrobe). This new feature is still in beta test mode.
Here's how it works: After clicking on a product tag from a brand partnering with Instagram, you'll see an option to "Checkout on Instagram" and you'll be able to select a color and size, if applicable. Then, you'll enter an email address, delivery information, and input credit card details or link a PayPal account, which Instagram will save for future orders. If you want, you can add a PIN for purchases to make your Instagram account more secure.
- Buzzfeed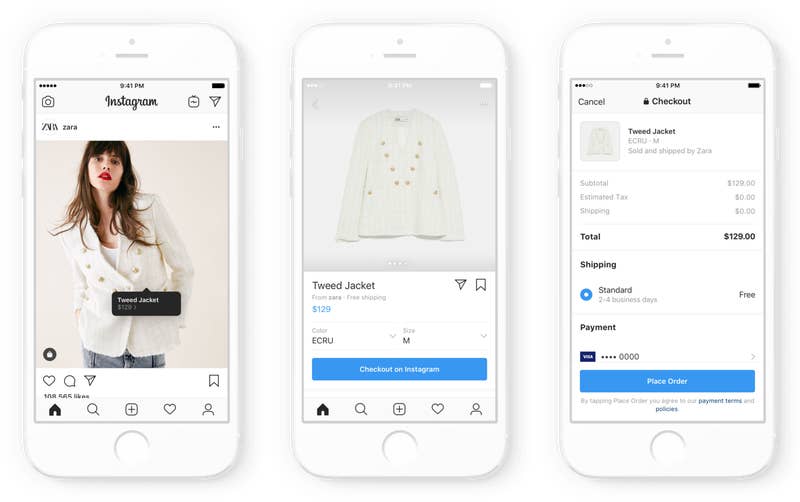 Instagram / Zara
So basically I will now be spending all my money on Instagram because I have literally 0 self control.
But my wardrobe will be fire, so it's all good. TAKE MY MONEY!!